Info about the movie Home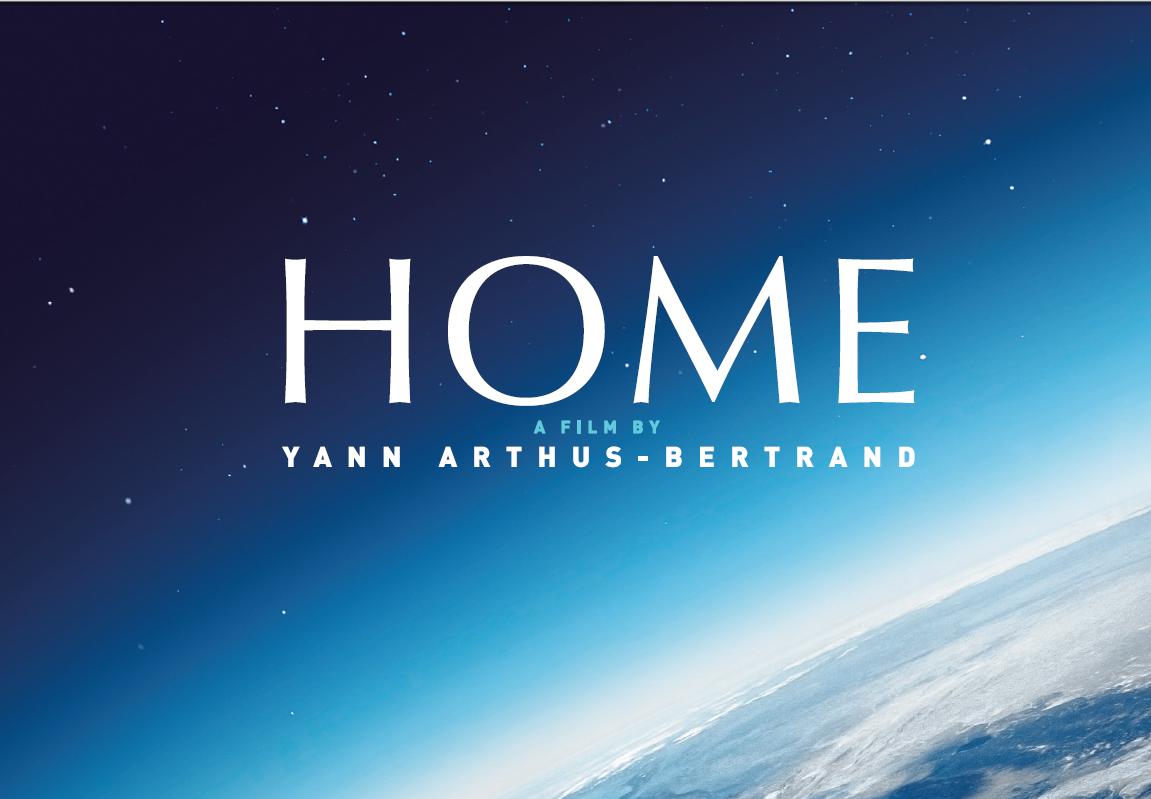 Home is a wonderful documentary realised in 2009 by the french photographer and director Yann Arthus-Bertrand.
The film is almost entirely composed of aerial shots of various places on Earth. It shows the diversity of life on Earth and how humanity is threatening the ecological balance of the planet. The movie was released simultaneously on June 5, 2009 in cinemas across the globe, on DVD, Blu-ray, television, and on YouTube, opening in 181 countries.
Directed by Yann Arthus-Bertrand
Produced by Denis Carot & Luc Besson
Written by Isabelle Delannoy, Yann Arthus-Bertrand, Denis Carot, Yen le Van (editor)
Music by Armand Amar
Cinematography Michel Benjamin & Dominique Gentil
Editing by Yen le Van
Realised through Studio Europa Corp.
Distributed by Europa Corp., with sponsorship from PPR
Release date (worldwide) June 5, 2009
Running time 93 minutes
Official website in French, English and Spanish
More videos (making of, interviews, segment, rejected cuts) are viewable on the channel Home of Youtube

Used portion for the experiment
I've used only 282 seconds played in loop to test the capability of streaming in HD via web.

The entire movie is viewable from Youtube:
with english audio
with french audio
with spanish audio
with arabic audio
with russian audio
with italian audio

Other informatons
english info (from wikipedia)
french info (from wikipedia)
spanish info (from wikipedia)
italian info (from wikipedia)
Other numbers
The four files, different versions of the same 282 seconds long fragment in terms of resolution and bitrate, are 1080p and 720p are all wrapped in mpeg2 DVB wrapper containing video elementary streams h264 or mpeg2 and mpeg1 layer3 (mp3) audio (in italian).
They have been compressed with x264 (open source h264) and in MPEG2 off line (in two steps).
Specific numbers and sizes:
resolution
compression
bitrate
filesize
original stream
proxed stream
720p
h264
2.7 Mbps
98,469 KB
http://95.110.164.61:64084/home_720p
webpage
http://95.110.164.61/home_720p
1080p
h264
3.2 Mbps
110,891 KB
http://95.110.164.61:64085/home_1080p
webpage
http://95.110.164.61/home_1080p
1080p
mpeg2
4.3 Mbps
142,828 KB
http://95.110.164.61:64086/mpg2_4.3
webpage
http://95.110.164.61/mpg2_4.3
1080p
mpeg2
6.4 Mbps
210,619 KB
http://95.110.164.61:64087/mpg2_6.4
webpage
http://95.110.164.61/mpg2_6.4
Al posto dell'ip address puo' essere usata la URL www.iginomanfre.it